Reviews | CTEK Battery Chargers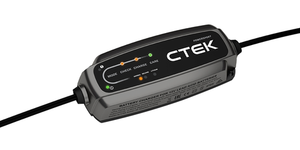 UK-based Vanessa Ruck is "The Girl On A Bike." She recently reviewed CTEK's CT5 POWERSPORT charger. Ruck "highly rated" the charger and said she wo...
---
If you've got an ATV or UTV in your garage, you'd be smart to pick up a small charger like the CTEK US 0.8. One of the most neglected parts of any...
---