Decades powering innovations
We revolutionized mobility by giving the world the first ever smart battery charger based on electronic pulse technology. We then went on to build an outstanding showcase of products for the real-life needs of motorists, technicians, enthusiasts, businesses, property owners and, in fact, everyone involved with transportation and mobility.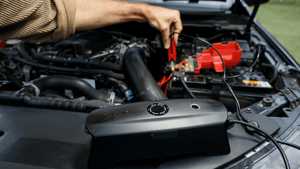 See Why CTEK is a Smarter Battery Charger
Using a unique charge algorithm, CTEK Smarter Battery Chargers go through 8 steps to constantly read and communicate with your battery, charging only to its direct needs and therefore avoiding any possibility of incorrectly charging the battery. Furthermore, by ensuring the battery is conditioned as well as charged, your batteries last significantly longer. Moreover, each CTEK Smart Battery Charger regulates mains voltage to protect any sensitive electrical and hi-fi equipment. Now that's smart! See the visual demo of CTEK's world renowned 8-step charging process.
See visual demo of the 8-step smarter charging process
What Is Adaptive Boost?
CTEK's revolutionary Adaptive Boost technology analyzes a battery to give it the correct power it needs to safely and quickly charge your battery in approximately 15 minutes while protecting sensitive vehicle tech.

Learn more about how CTEK's CS FREE® uses Adaptive Boost to give you power to go wherever you are.
CTEK is the exclusive battery charger for The Hagerty Drivers Club.